EGM Drywall Systems Inc is firmly established in the Edmonton contractor network. Incorporated in 2006, we are proud of our team and their many accomplishments throughout completion of projects in the residential and commercial sectors. Drywall, taping and textured ceilings in Edmonton is our specialty. In addition, our team are experts in insulation, steel stud framing, T-bar ceiling installation and painting.
Our team and experience are what sets us apart from the competition. Together we have countless years of installation experience to make sure your drywall and finishing projects are completed on budget.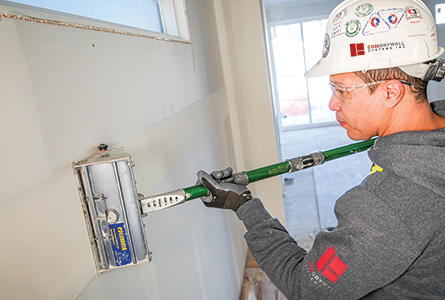 We are dedicated to maintaining our COR.  Health and Safety is paramount.  The EGM team is devoted to our safety program.  We all have a right to work safely and return home each and every day.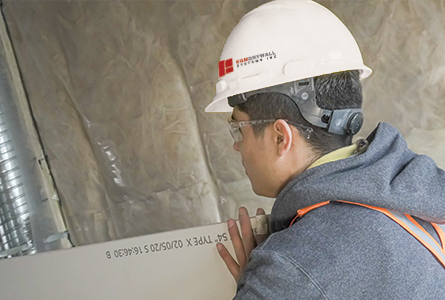 Incorporated in Edmonton Alberta 2006, EGM Drywall Systems Inc has operated in the Edmonton ever since.  Before setting up base in Alberta in 1993 to 1997 we excelled and expanded our craft in the construction world including wood framing.  From 1997 and onwards a shift into large custom homes.  Providing excellent quality and service for elite projects.  All the while throughout successes we've found great joy in giving back to our communities.  We've been involved for many years with great charities such as the Make-A-Wish Foundation.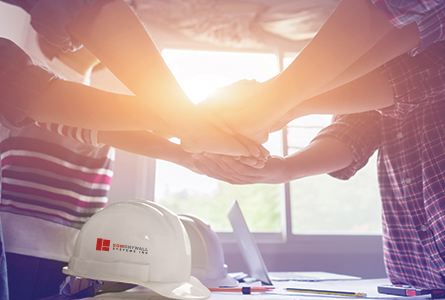 Quality of workmanship is something that we take pride in. That is why our quality control systems are developed to exceed customer requirements and expectations.  This allow us to stand out as the safest choice for your projects.